Smiley's Page

Talk about a blast from the past!
We have so many of theses, they
deserve a page of their own! These
figures were often used with a base
for a lamp and very popular in the
90's are still very popular today.
Why not make one for your favorite
athlete enthusiast in their team
colors?

AT 709 Cowboy
Smiley
Bisque $28.50

AT-Y 719 Fisherman
Smiley
Bisque $28.50

AT 723-Y Fireman
Smiley
Bisque $28.50

AT 793-Y Santa
Smiley
Bisque $28.50

AT 718 Snowmobile Smiley
Bisque $60.00

At 677-Y Football Smiley
Bisque $ 28.50
Finished with cutout letters
$57.00

AT 697-Y Golfer
Smiley
Bisque $28.50
12 1/8" T

AT 739-Y Clown Smiley

AT 738-Y Policeman
Smiley
Bisque $28.50

AT 698-Y Boy Tennis Smiley
Bisque $28.50
****************************
At 699-Y Girl Tennis Smiley
Bisque $28.50

Graduate 11 1/8"T
Bisque $31.50
********************
AT 726-Y Boy
Graduate 11 1/2"T
Bisque $31.50

AT 1069 Chef Smiley
Bisque $

AT1055 Pilgrim Happy Girl
Bisque $28.50

********************************
AT 1054-Y Pilgrim Happy
Boy
Bisque$28.50

AT 747-Y Nurse
Smiley

AT 770-Y Bride
Bisque $28.50
AT 771 Groom
Bisque $28.50

AT 670-Y Baseball Smiley
Bisque $28.50

AT686 Basketball Smiley
Bisque $28.50
Finished $57.00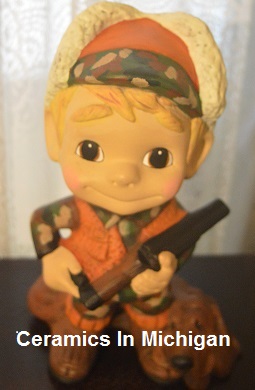 AT700 Hunter Smiley
Bisque $28.50
Finished $57.00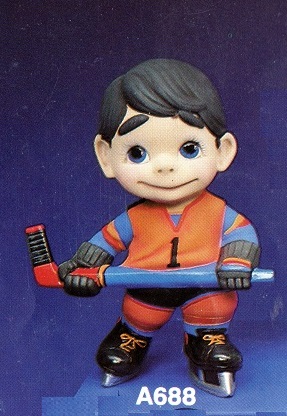 AT688 Hockey Smiley
Bisque $28.50

AT781-Y Girl Golfer Smiley
Bisque $28.50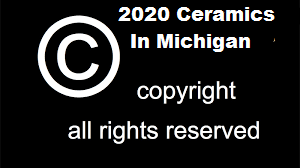 AT862-Y Girl Skater Smiley
Younger

AT689-Y Girl Cheerleader
Smiley

AT707 Happy Smiley
Holding Doll

AT743 Boy
Skater Smile
AT742 Girl
Skater Smiley