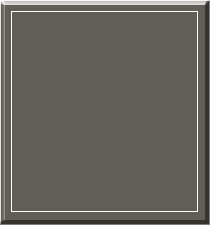 Ceramics In Michigan

How to Order


First click on Einstein, which will take you directly to my email. You can also find me on
facebook under Ceramics In Michigan and send me a msg. You may be able to cut and paste to
do this. I do have Microsoft Word if you want to send it in word format, just put in the subject
that it is word format.
To order send us the item number, description, price, and whether you want bisque (ready to
paint) or finished. We are working on getting the order buttons ready, which will send you items
to a cart for checkout. Right now this requires that items be pre-weighed, which isn't always
possible with ceramics. We think we have figured out how to by-pass this, but all I need now is
some time.
I know this method is a bit of a pain, sorry about that, I do all my website myself, and I have alot
to do here. If there is a item you don't see, please ask, there are thousands of items not listed
yet.
Ordering Greenware: You are only able to order Greenware (Unfired) if you are traveling to
Michigan. Though we had a storefront, we do not have a showroom at this time, we usually
meet people somewhere for delivery (prepaid)

PAYMENT: We take payment through paypal or a POSTAL money order (and only postal, if
those are faked on a computer, the feds will find you) Send me your paypal email and I will send
you an invoice. Items are paid at time of order received. You can let me know a few weeks
ahead of time what you will be ordering. Extra large items are prepaid before the mold is even
pulled. We will put in a shipping deposit amount at time of payment, which will be credited at
time of shipping. If your shipping is alot more than expected, I will give you the option to cancel
your order. I don't believe in huge surprises where money is concerned. Absolutely no items
are shipped unpaid.

SHIPPING: I ship USPS (United States Postal Service) We have our own shipping station here to
weigh things and we use our business discount to save you money. Domestic mail is much more
expensive. We do not charge "handling fees" like most places do. I use recycled boxes and
bubble wrap whenever possible and sometimes the stryo peanuts too. I do not have recycled
styrofoam to reinforce the boxes, so you may be charged if that is needed (Usually $2 to $5 a
box, we found a discount on that too, usually $14 a sheet) If I have to buy a box, there will be a
small fee for that too. Usually required on large items.

We ship insured only ( No exceptions) if your box is under $50 including shipping then its free,
anything over that is usually just a couple dollars.

Business Discount: You can get a discount on greenware. If you need to resell your items, a
discount is given on orders of $200 or more. This is $400 retail. I do not ship greenware, so you
need to be local?
(Ask me)
Yearly discount: If you order a lot the year before, you automatically get the discount for the
following year for any amount ( all this applies to bisque only) You need to remind me of the
discount each time you order.

Click to go
back to main
page

Click on Einstein to
send us a msg